We are today 02/01/2020
Inbetween Roquitas and Aguadulce
free parking on the beach
walked to Agualdulce this morning and saw a whale way off shore watched it for around half an hour swimming west.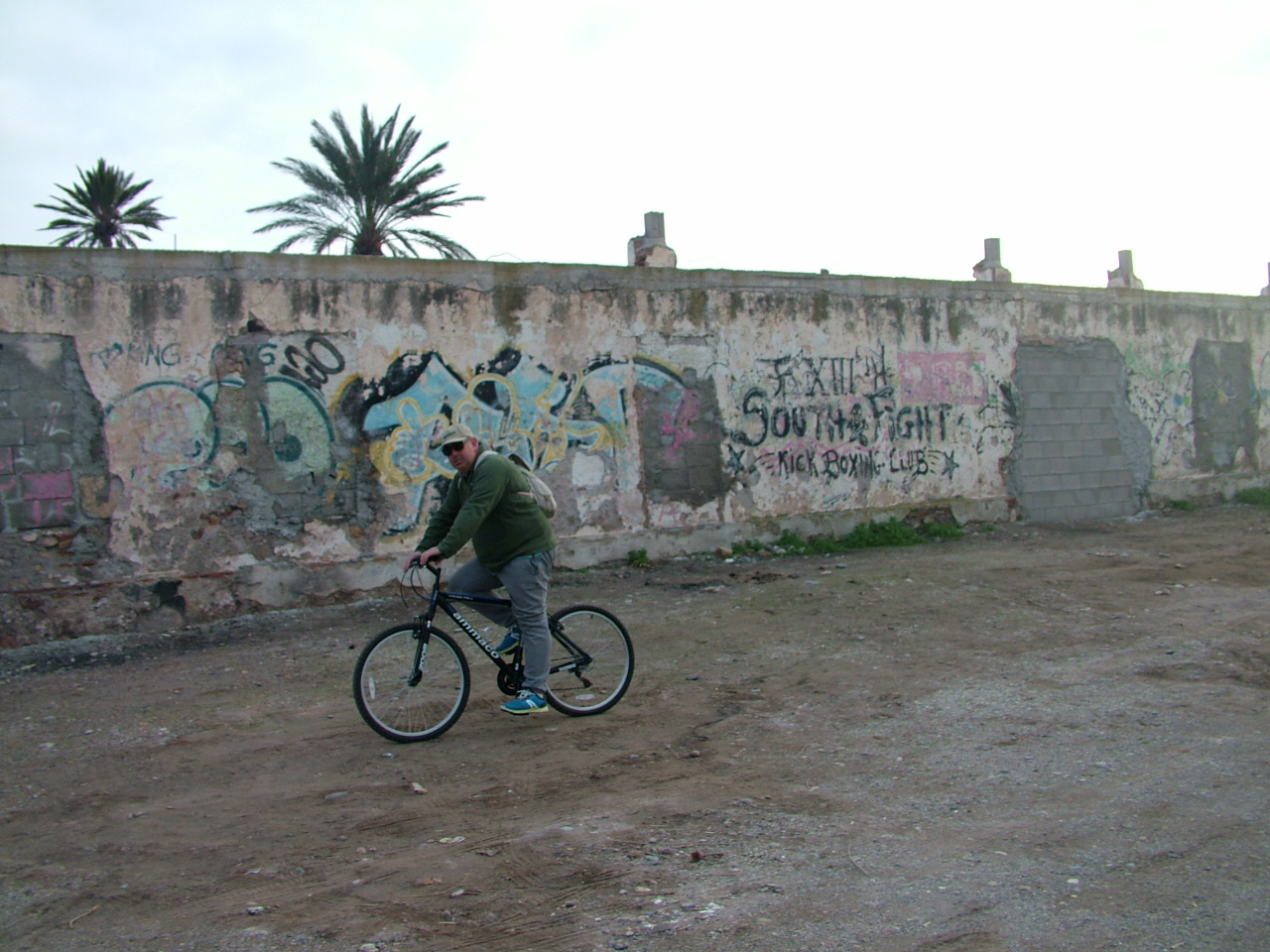 then cycled (us not the whale) to Roquitas, and returned with a great sunset behind us. Cycling off tomorrow to Roccitas to see the castle , Ampitheatre , and hopefuly some Phoenician archiology.
we arrived here from Almirymar Port where we had spent 6 days mostly eating and drinking with 2 drunken english couples
and a very drunked German couple, who were all so great, we have had the best time and will try hard to meet them all again.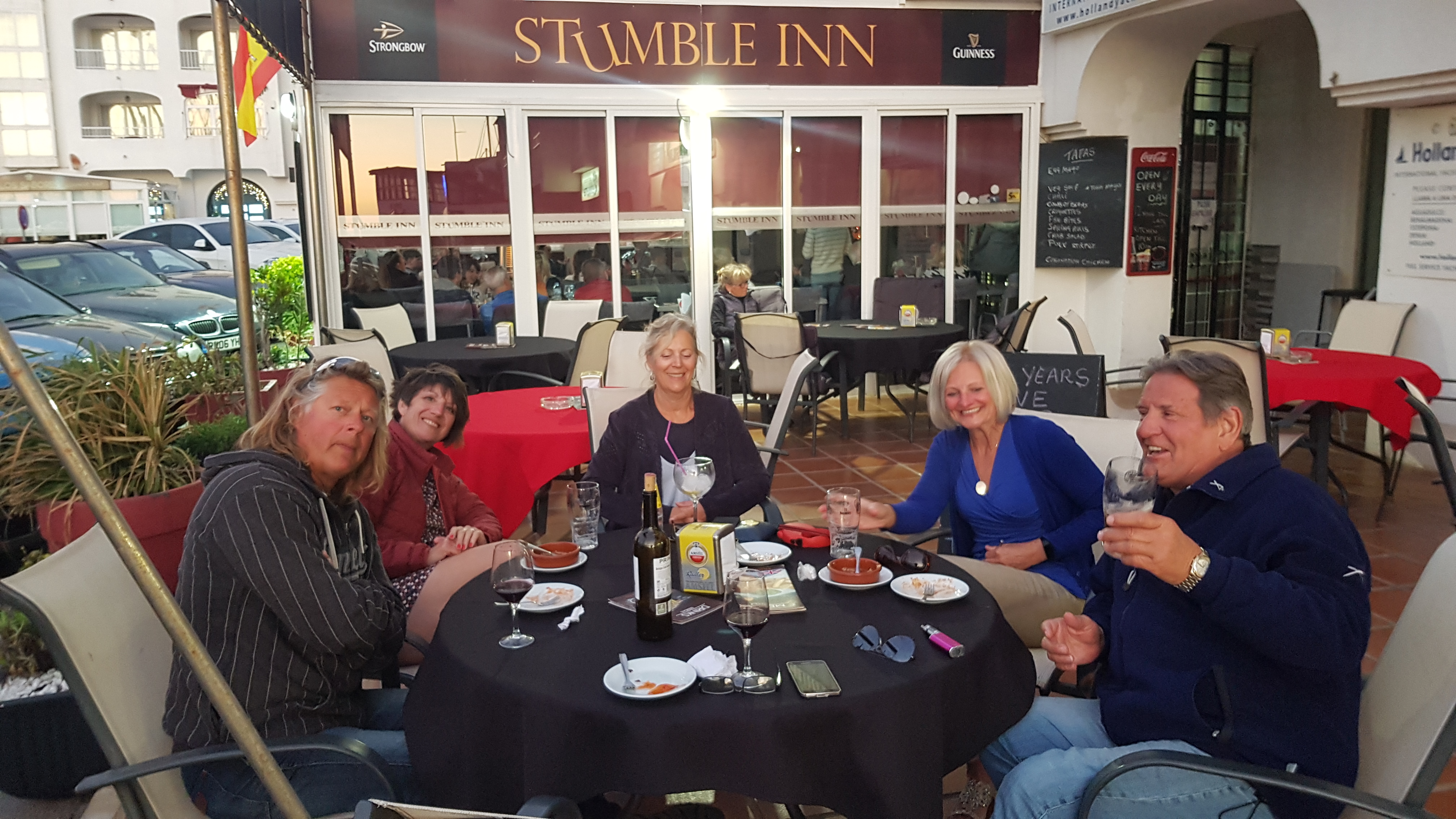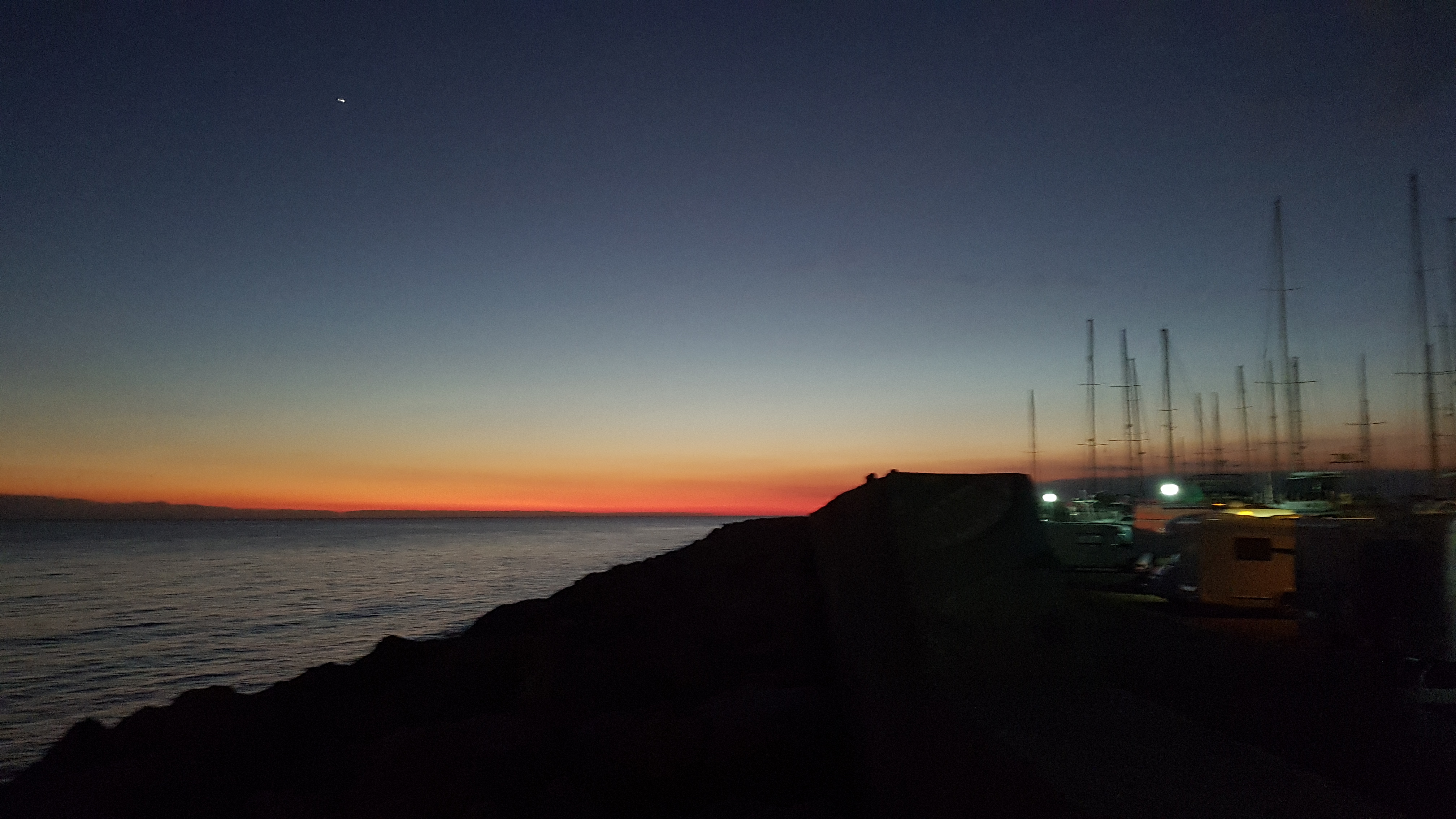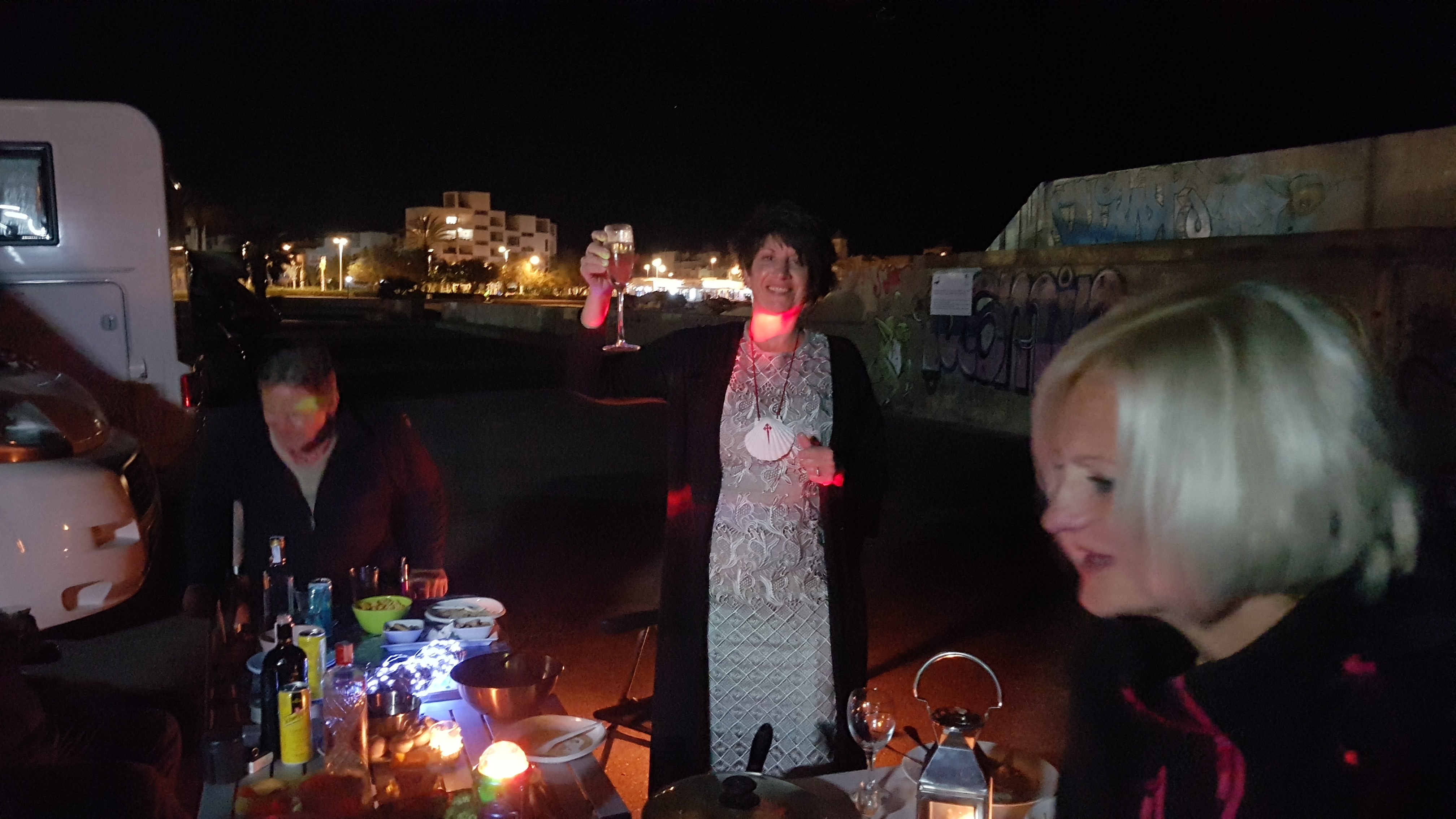 OK so we stayed a couple of days at my Brother Colin`s place near Averanches.
Left on Sunday 1st December, driving all day in the rain to a place called the Martyr`s Village, Oradour-Sur-Glane, where in 1944, 642 of its inhabitants were killed by the Nazis. we stayed one night visiting the village on the Monday.
On Monday afternoon we traveled to Bordeaux to a Vinyard called Vignobles Pestoury Yvrac, 5 Euros a night but free if you did the free wine tasting! so we bought a couple of bottles 5 Euros each.
we woke in the morning to a beautiful sunrise and drove on towards Spain.
We arrived at Irun, Spain on Tuesday 3rd staying at another free place called Hondarribia/Guadalupe. This was up a hill over looking the city of Irun on one side and the se on the other, a great place and very quiet, in the forest, with Bulls roaming around freely in the evening, so best to stay inside!
From Irun we drove to Valladolid parking in a carpark right in the center of the City by the river. 5 Euros, per night
from Valladolid, we drove further south to Segovia, staying for free at the Plaza de Toros, a very busy and therefore noise aire, but worth it for a great city with its Roman aquaduct. loads to see and do.
Saturday 30th Nov 2019
Still at colins
Thursday 28th Nov 2019
Left Le Treport, and headed for Normandy
to Colins lake,
Wednesday 27th November2019
We drove from Embry to to Agincourt and walked the 12k? around the battlefield an very interesting and lovely place, then off to Le Treport.
great place on the cliff with a funicular train to the town below (free). 6 Euros for the aire with EHU water and waste at a price.
We had read it can be windy but were not prepaired for the night we had!!! it was like being in a washing maching thought we would loose the bikes, we did not sleep all night and concidered driving off but the wind and rain would have made for a horrible drive.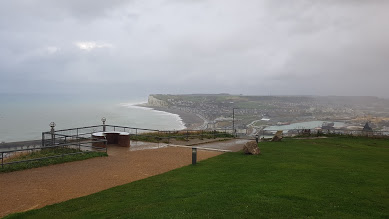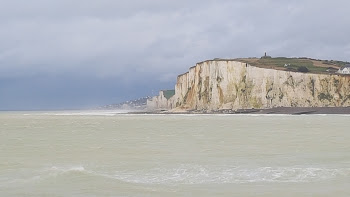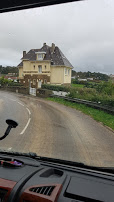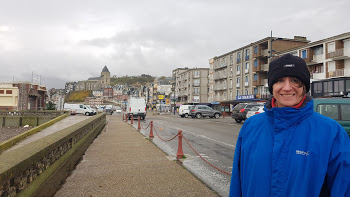 Tuesday 26th November 2019
Our first day
we left the UK this Morning, having stayed one night in Sheerness then one night in Canterbury, then one in Birchington, Hawk Place Campsite, where we have stayed a number of times this year and is a Great place, very clean and quiet.
So we left Birchington this Morning, and Arrived at Folkstone Euro Tunnel at 9:30 and got the 10:19 Train, we drove for around an hour and a half, the weather was OK drizzly rain but not so bad, and arrive a a place called Embry, in the Pas de Calais, near Abbeville.
Found a great little Aire here in Embry 8 Euros a night, with Electric hook up, water and showers/toilets very clean and very very quiet.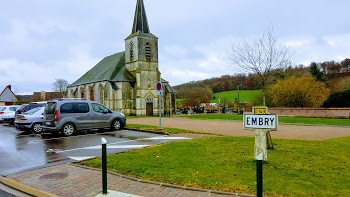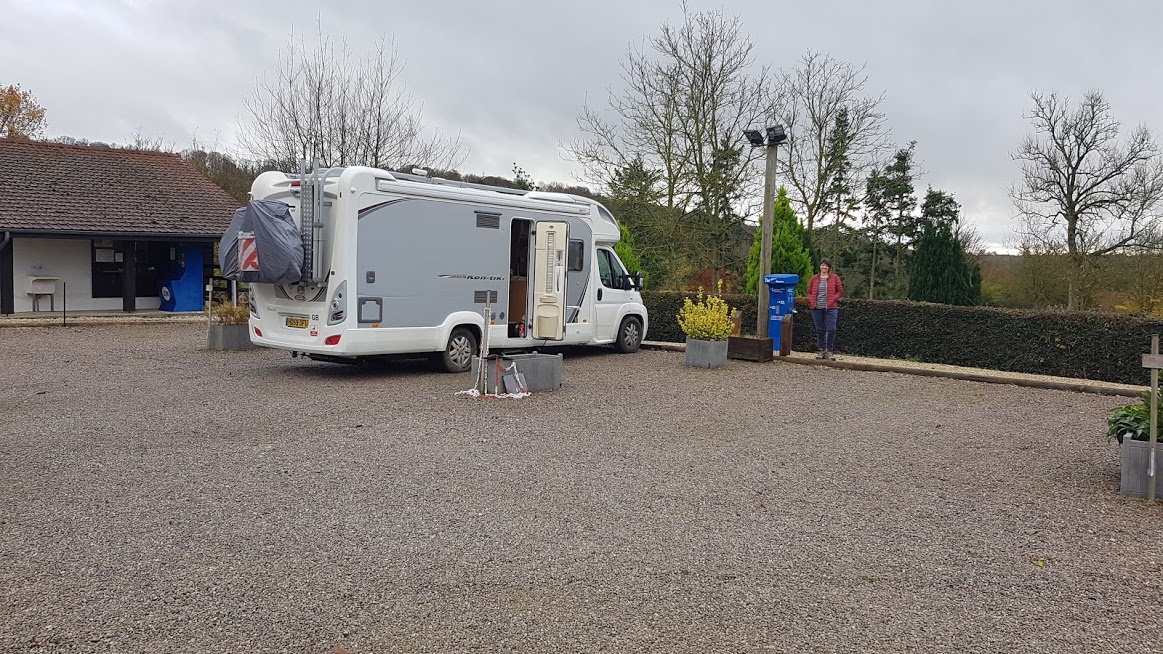 __________________________________________________________________________________________________________________________________________________
Wonderful day yesterday, walking along the beach inWest Wittering, with Jackie and John, then a lovely dinner cooked by J&J.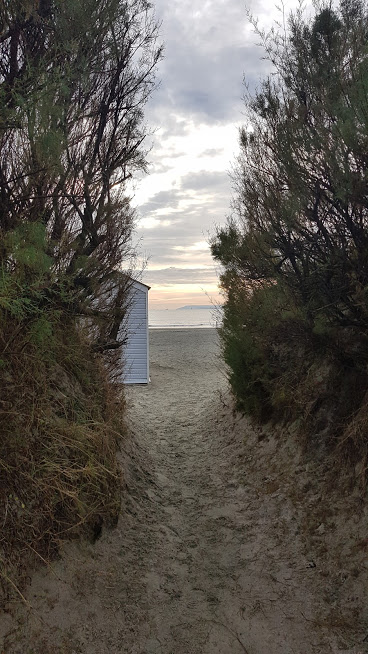 Had a few small mishaps over the weekend in Surrey, got bogged down on inlaws verge and had to dig ourselves out, with the help of John, and a few neighbours pushing. got parked on drive (just). blew a fuse last night on EHU (electric hook up) Johns new external sockets only had 5amp fuse!
Well after a few jobs this morning will be off to somwhere new/different
,